 Dyno plots 2.0 vs 2.2 engine. (power @ wheels)
Uploaded by Exmantaa , Sep 29 2015 04:01 PM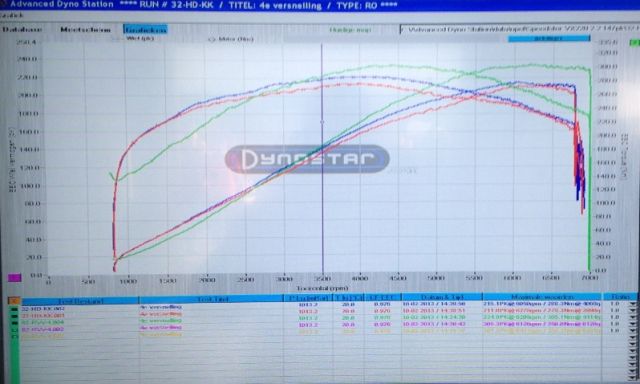 Rpm scale is a bit off here, as my rpm limit was set to ~7200, Smiley to 7050rpm
 
My stock 2.0 LSJ engine (= B207) with M62 and 3.05"pulley. Std LSJ cams, stock 2.2 exh. manifold and a Tullett 2,5" exhaust. LSJ ecu.
 
Smiley's is a standard 2.2 with standard Stage 2 conversion (3.35" pulley). Full Tullett 2,5 system incl. manifold. OBD tuner ecu.
Dyno plots 2.0 vs 2.2 engine. (power @ wheels)