As many of you know i sold the vx in January this year.
A real combination of factors, but the main issue was my wife really doesn't like it and as a result we went everywhere in my CTR. As such the vx was my selfish toy..... Which is an issue as I already had a motorbike! Also my job saw me darn sarf every week so it just wasn't getting used.
Anyway fast forward a few months and we've signed and sealed on a lovely house with a garage and the search is on for the replacement. Unlike the vx it would be my only car as my wife would be taking the ctr.
Short list was an xkr, Porsche cockster / gaymen and the evora. Looked at the m3 but the wife hated it and running costs were stupid. Likewise the gtr wasn't going to work as an everyday car due to the pathetic mpg and the tyres being destroyed every three seconds. Best mate has a 996 that I've driven a fair bit and enjoyed..... But the 997s in budget were getting old and I was worried about engines going bang... So they were out too.
Drove a new shape cockster s and was really really impressed ....... But even with a few toys it was 60k. Finance would take it within a few nights out of my original monthly budget... But was worried id take a bath if i had to sell within a year or so. Old shape gaymen was within budget but just give me the "want me" feeling.
So i thought..... I'll drive and evora and then try an xkr.
My local lotus dealer (Murrays in edinburgh) used to look after my vx and are brilliant guys to deal with so I went over for a chat and a drive.
Holy fcuking sh*t.
The evora basically drives like a grown up, resolved vx / elise. No banging, no crashing, no harshness..... Just gorgeous steering and amazing handling coupled with a ride the makes my CTR feel like it has no suspension at all. It felt quick too... Albeit quite long geared. Sounded good but still quite refined.
From that moment on the xkr wasn't even in the running and I asked the dealer to give me a call when a used car came in. Three weeks passed and my perfect car arrived.

So today I picked up an alpine white 2010 evora na with sports pack (basically a different map) tech pack (double din stereo, cruise control, subwoofer, tyre pressure sensors, reversing sensors) xenon, reversing camera and body coloured door handles (no they aren't standard!)
Basically my car is missing premium leather (so no fabric at all and a choice of colours), short ratio box and loud exhaust. None of which I thought I'd miss. Car has done 30k and comes with a one year warranty.
Man maths says it won't deprecate much, it will return high 20s mpg and will be a safer place to put my cash than in most other cars...... This may prove to be a pile of stinking poo.
As I moved house yesterday (kinda got a bit impatient waiting for the car) and picked up the evora today so I've only done 70 miles but I'm grinning like an idiot.
It looks amazing, Mrs donkey loves it and it's just a fantastic place to be..... I keep saying it but compared to an elise chassis (I got a lift over in my mates s1) everything just feels so much less effort but the thrills are still there when you want them.
So enough chat...... Here it is..... We even went to currys is in!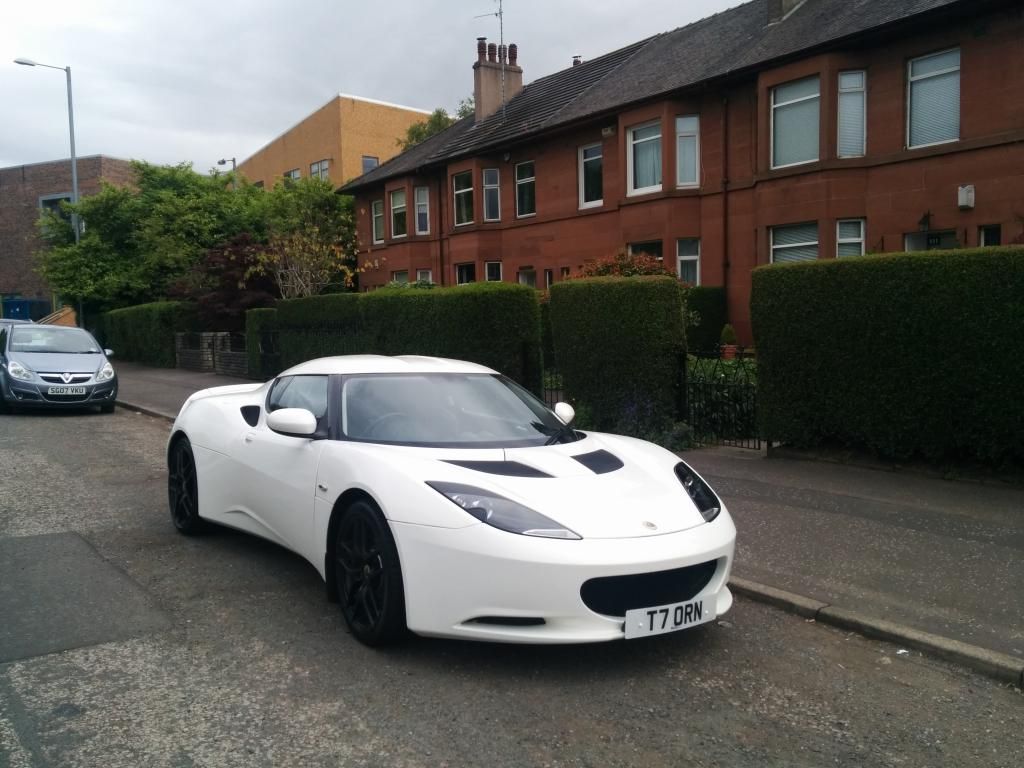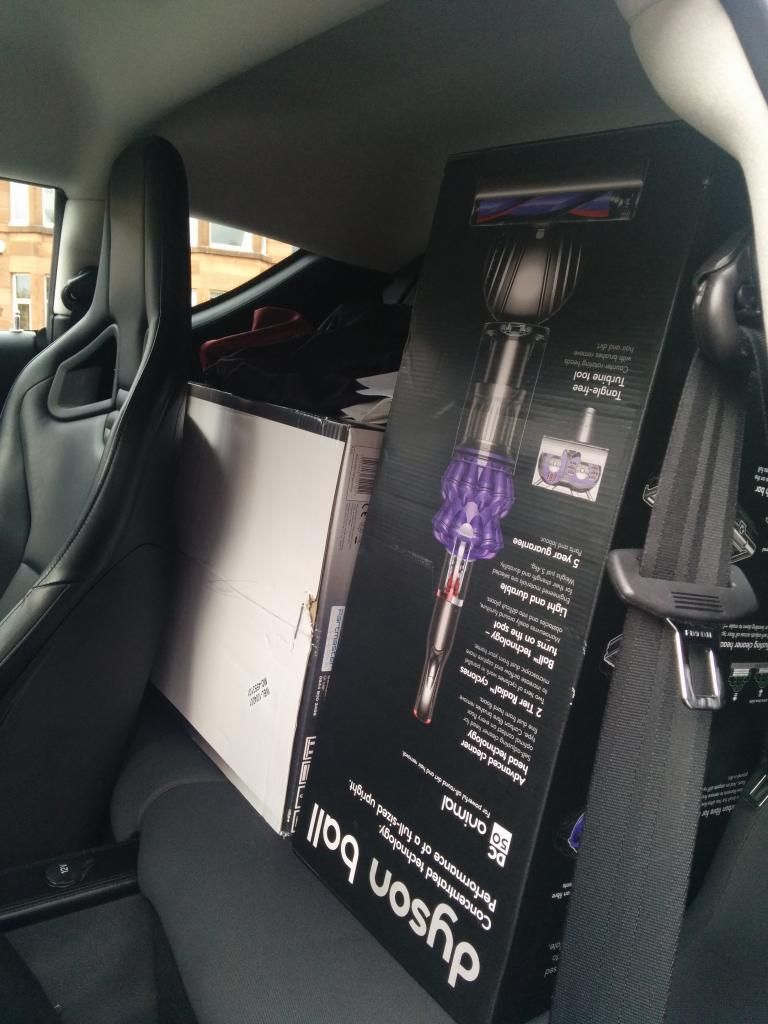 Will update this thread if people are interested in running costs / reliability etc