well time for a 3rd project right?!
this time i bought what i always wanted.... well sort of.. first things first i have always loved the lotus exige s1 and always wanted one. So decided to treat myself to one and put an offer on one (which the guy refused STUPIDLY) then was going to look at another until 5oc and bot warned me the engine was a little worn. (THANKS ALOT GUYS!)
i wanted the 190 k series but the scariness of a rebuild costing serious money put me off them, so moved onto wanting a honda conversion one. So was waiting for the right one and then the miss's tricked me into buying a new kitchen!!
then you can guess what happened... i saw a car come up for sale.. but this time it wasnt a lotus exige... it was a lotus elise (i know i know.. elise is seriously gay) but then this one has a factory motorsport kit on it.. so i accepted it and went to look at it. Managed to get in very early as the car didnt even have a for sale page!
the guy i ended up buying it from had his head screwed on! 2 motorbikes, a gt3 replica, had the lotus aswell and his miss's had a 01 plate clio! i imagine she must like jewellery

so heres a few pictures: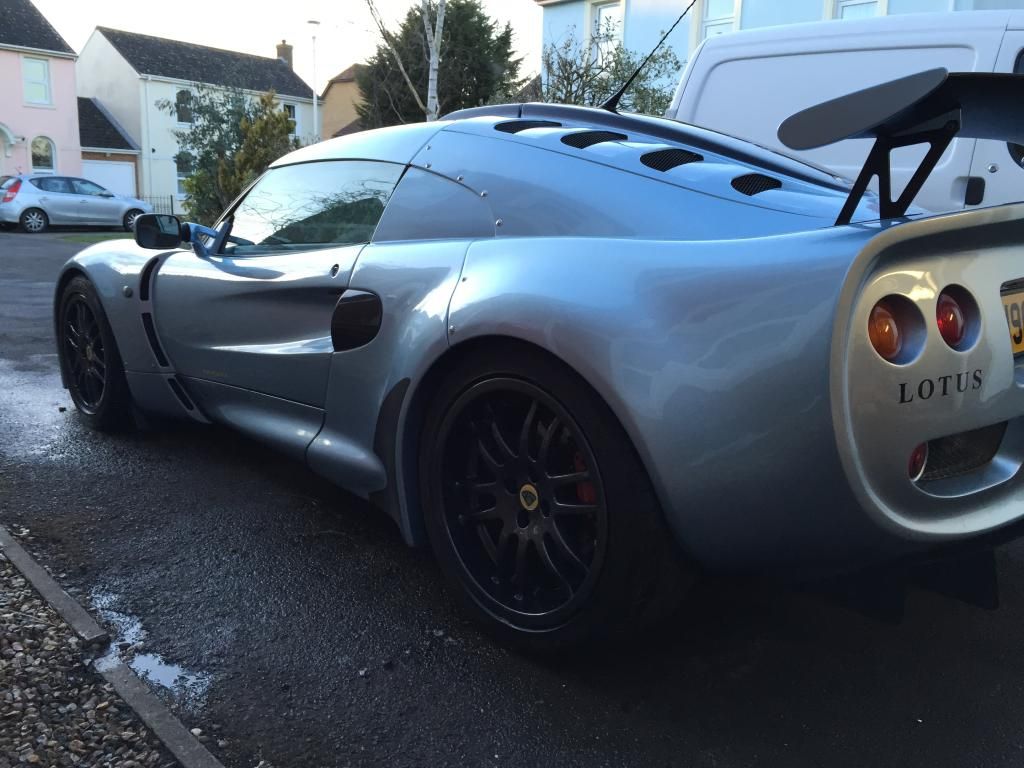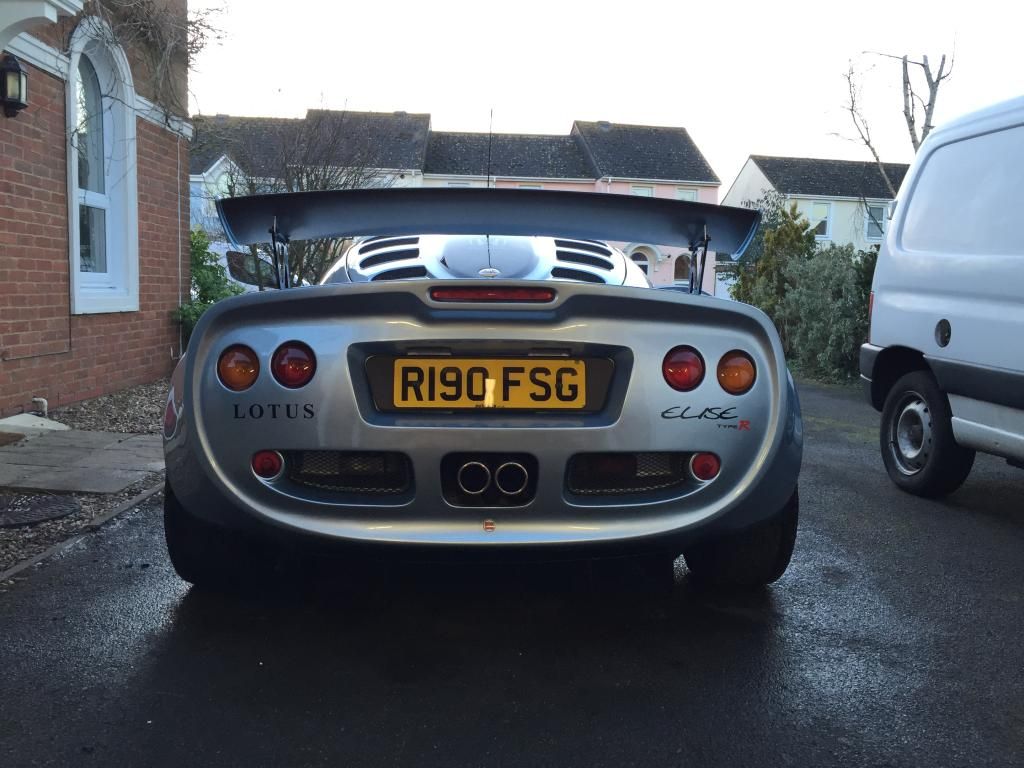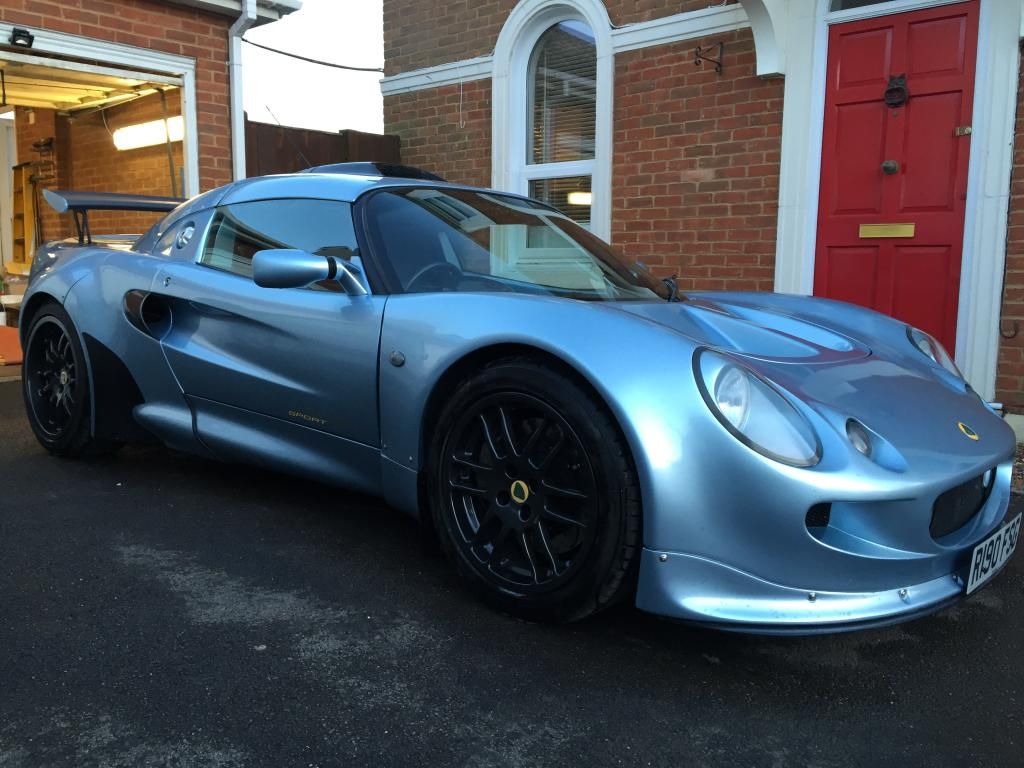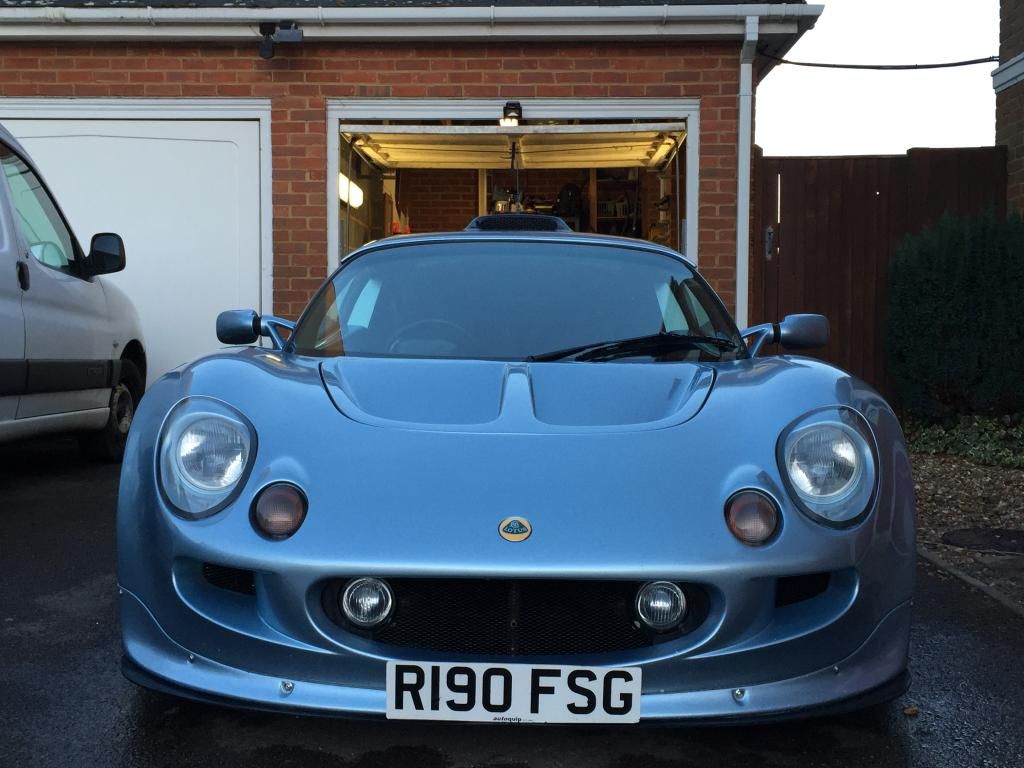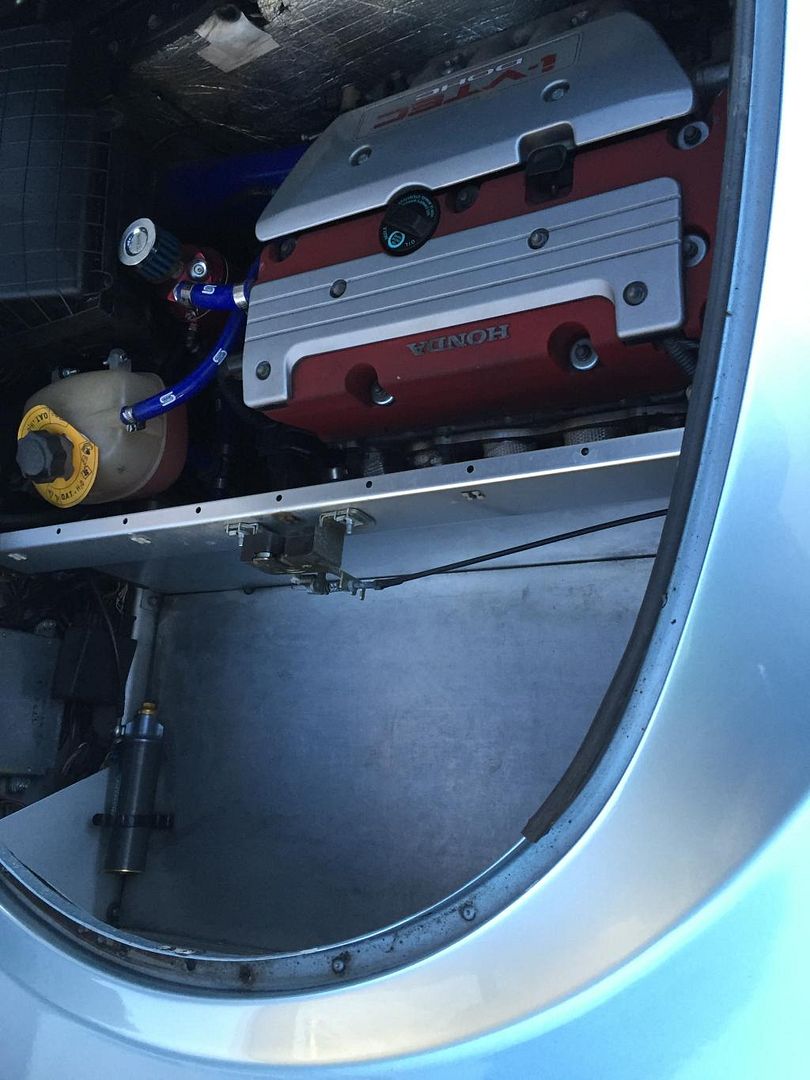 current spec is:
k20a honda engine
cam belt changed 5k ago
baffled sump kit
stainless steel 2bular 4 - 2 - 1 with high flow cat and silencer
mg zt airbox fitted with kn panel air filter
hondata ecu and remapped by wayne at chip wizard 214bhp
nitron two way shocks with remote reservoirs
standard exige geometry
steering rack fitted in high position to stop bump steer
balljoints, bushes, wheel bearings replaced along with 2 pack painted wishbones and uprights
rear uprights replaced with steel as per exige, along with being modified to fit 2 pot hi spec calipers with built in handbrake. still uses original elise handbrake cable (new)
4 pot ap calipers with 310mm bels ands rotors  with yellow stuff pads (

)
bells and rotors fitted to rear aswell
duel master cylinder pedal box with cockpit adjustable balance
braided clutch hose fitted to stop swelling issue at high temp
bronze installed into steering rack as originals can crack or cause play
uprated bushes fitted to pedal box
probax original lotus seats
cf interior parts
full ali high flow radiator with new fan
solid state blower fan resistors fitted
heated front windscreen
additional sound proofing and carpets fitted behind seats
probably loads more so will update as i realise

my current ideas for a few mods i have in mind
 - new performance friction pads all round
 - new tyres (appears to be a very hard choice!)
 - front end respray
 - maybe a big scoop roof if one comes available
 - transfering my number plate to it as we speak
 - debadge to get rid of elise and honda bit on engine cover
everyone seems to be trying to tempt me to go sc but i will stay NA for a while i think....
p.s. dont worry i have retired my dremel for vxs only

also as it doesnt need a complete rebuild it will be staying in one piece

Edited by The Batman, 13 February 2015 - 02:14 PM.