A132J0223S Bosch Abs
Started by
siztenboots
,
Nov 30 2018 01:19 PM
Posted 30 November 2018 - 01:19 PM
Lotus switched from the Kelsey-Hawes to Bosch ABS. (#1a)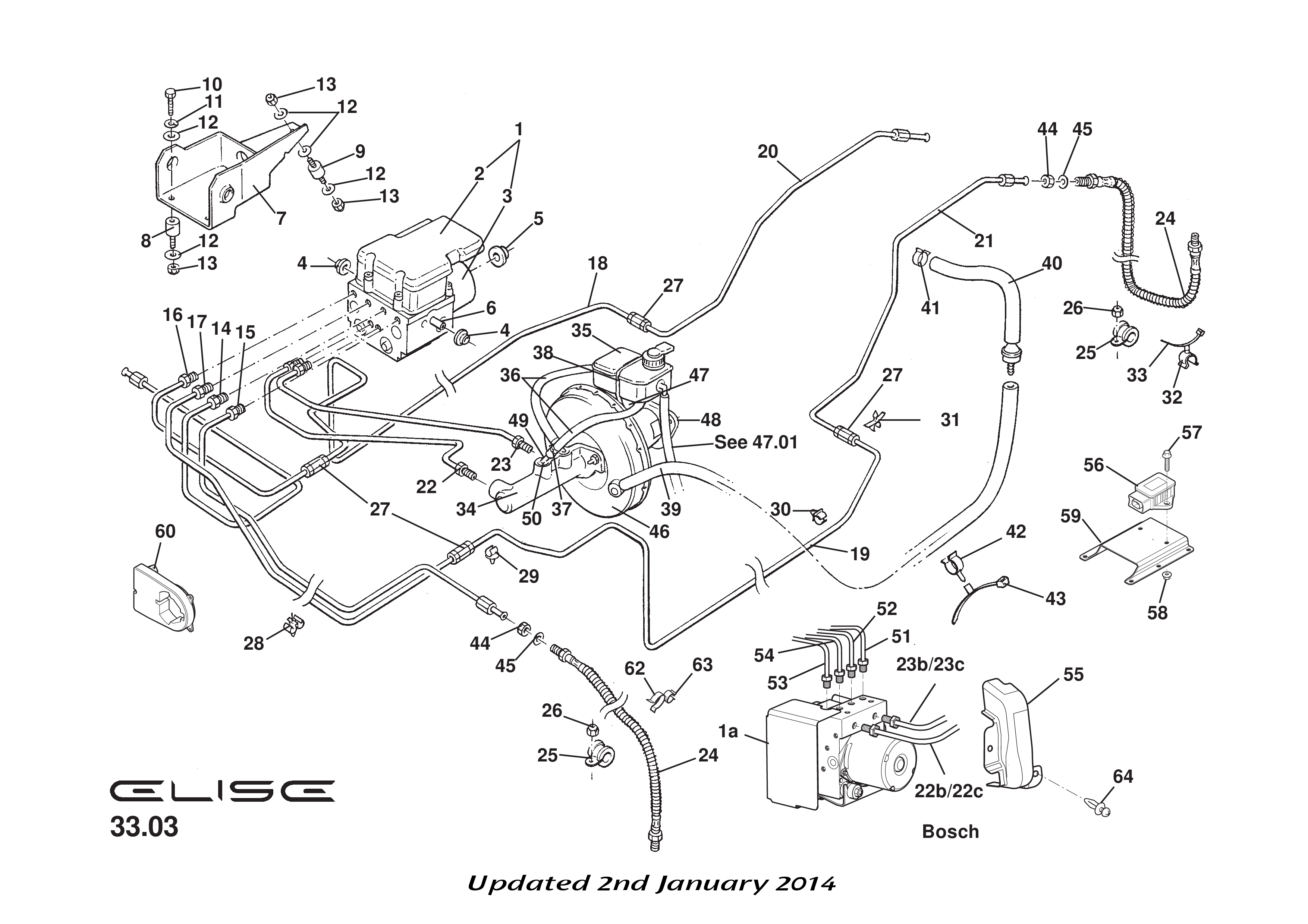 ---
Posted 30 November 2018 - 02:29 PM
And..?

I suppose as part of the integration of various Bosch components including the traction and stability control systems on S3 cars..
---
Posted 30 November 2018 - 02:31 PM
yes, either this or fit the boxster ASR DSC kit
---
Posted 30 November 2018 - 02:31 PM
Yup and moved the side.
It is now on the passenger side of the car.

---
Posted 30 November 2018 - 03:11 PM
Also uses Hall-effect hubs/sensors versus the inductive pickups in the older Kelsey-Hayes ABS setup. (Eg. SKF hub/bearing units are VKBA 3651 for the BOSCH ABS version)

Also needs the correct GM fly lead from the hub connector to the car (OPEL/GM 13118565). It's now a separate section of cable linking the hub to the main wiring loom instead the the main loom coming down all the way near the hub. (which is less than great when the wires and connectors degrade from exposure..)
The new hubs/bearings are compatible with the BOSCH M5 motorsport ABS/traction/slip control system though, so that can be used on the later Elises too. Pricey bit of kit, but fully map/tuneable and can be set up to work without a brake booster for ABS with un-assisted brakes.
Bye, Arno.
---
Posted 30 November 2018 - 03:20 PM
---
---
0 user(s) are reading this topic
0 members, 0 guests, 0 anonymous users