Hi Guys,
Thought it was time i wrote down my collective thoughts of the car, and share a few pictures! Hopefully it will help other people who are in a similar position to what i was.
Cost
I bought my '01 Rabiata for a bargain £9400. Unsuprisingly at the price, it needed some work. Plans serviced it for me, did a geo setup, refurb'd the wheels, generally tidied it up and made sure all recall work was done by Vauxhall. Overall then, it cost nearer £10400. So i would say to any prospective buyer you want £11k in your pocket to buy a good 'un!
Insurance wise, i had trouble initially getting cover but at 22 with 4 year's NCB i am covered for £950 included NCB protection. Running costs are similar to my Clio was...
Looks
When i saw the advert for the car, it actually looked pink! I was disheartened to see a car i wanted had already been sold and only saw this one because i was desperate to try one out, i had no intention of buying it. The next day... it was sitting on my drive! I really love riabata in the flesh, by the look of the advert i reckon i would of been the only person who would of gone to have seen it, so perhaps it was meant to be!
On the road i get little children, families, enthusiasts and all sorts staring at the car. I can't say i don't like it, but i think it's a testament to the car's designer than 7 years on it is turning heads like a new Lotus.
The only thing i don't like is the front on stance with those comically skinny front tyres! I am happy to get over that though as it's hard enough to park as it is with no power steering

Engine
The heart and soul of any car.. but perhaps not this one! The engine sounds like a sewing machine, very disappointing. Plans fitted a Miltek for me but overall this is the biggest let down of the car, i hope to get an induction kit soon for it.
Technically it is a good engine, with plenty of shove. You really don't have to rag this car to make it shift. It can also pull 5th gear at under 30mph which is very impressive, and excellent for fuel economy no doubt!
Driving it
Having driven Elises before, i knew the 'Lotus way' was to have complaint suspension. The VX220 is no different as it rides bumps very well. It occasionally 'falls' into the bigger potholes but generally it is excellent be it on b-road or motorway.
This car grips like a limpet! If you don't get the weight on the front it can understeer, but on the road in general it will just go round any corner at pretty much any speed you choose! Combined with detailed steering through the tiny little MOMO wheel and accurate Ferrari-esque clunk of the gear gait i really do feel like a racing driver whether i am tootling along or having a thrash!
The heavy steering isn't best suited for really tight corners but on a flowing b-road it is a real delight, there is no discernable body roll and i feel really 'at one' with the car.
Living with it
Currently the VX is my only car, so is used for my 40 minute commute on the M25 each day. There is no doubt it is noisy on the motorway because of the lack of insulation. However, i soon became accustomed to it and the stereo drowns out most of the noise. I'm not much of a motorway fan anyway so i only do about 65mph/70mph. As previously mentioned the ride is fine and i find the seats comfortable and supportive.
It hasn't rained recently but i noticed the heater and wiper is both crap, but i think as long as you give yourself to prepare for a journey you could deal with it.
I'm reasonably light weight so getting in and out is not much of a problem, but first timers certainly do struggle. My dad who is about 14st kicks and elbows just about everything as he clambers in...

Worth noting that you need space to open the door out a bit so crowded carparks are a right pain in the arse.
My N/A has no central locking, which can be a bit of a pain but at least that little process insures that i never forget to lock it!
I couldn't care less about the bug bears to be honest. Every time i sit in the car i take a moment to soak it all up and think about how lucky i am to own it. Every journey feels like an event, any excuse and i'll be driving it! I've already put on 1500 miles, needless to say every trip consists of going the long way...
I would have to say that to any car enthusiast you
must
have a car like this at some point in your life.
Sorry for the essay, but i was looking for an excuse... Here are the photos!!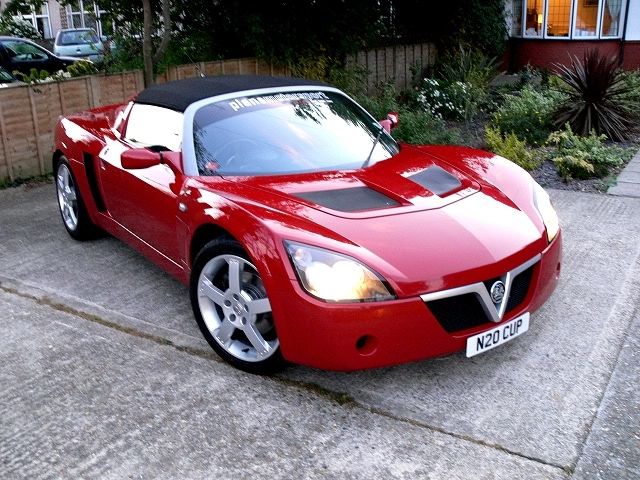 Cheers
-Rob