This just a follow on from my post in the noob forum about my VX and fixing up its problems and issues....as per the title its done 94k miles so could do with a bit of TLC but it doesn't look too bad: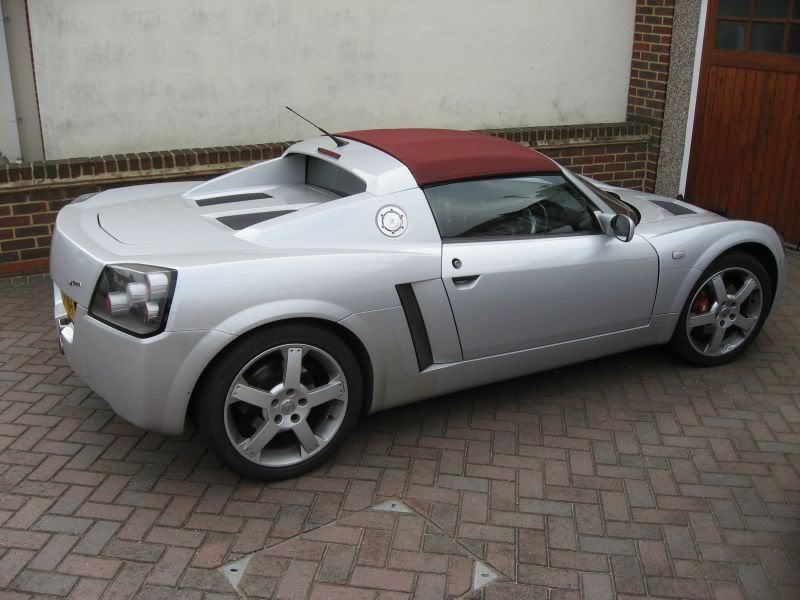 First, some pictures of the not so good bits...
Chip in rear clam: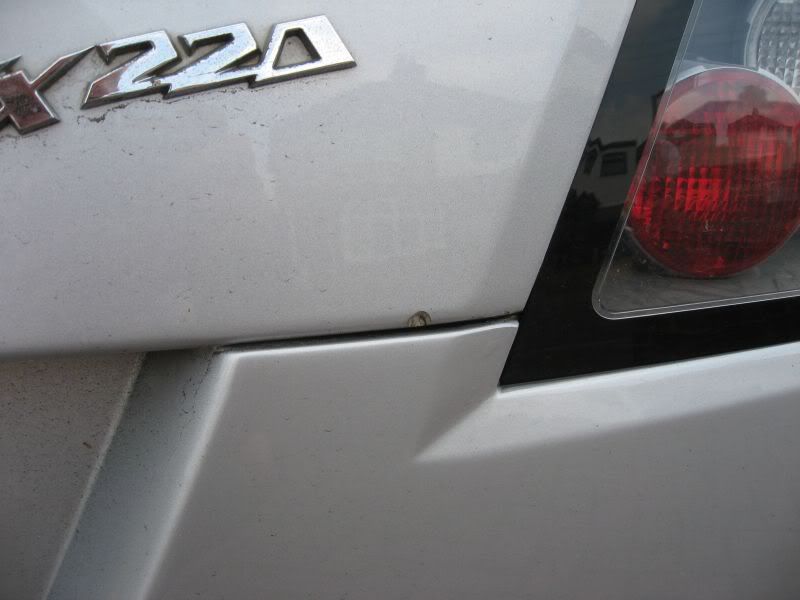 Dead spiders in the rear light: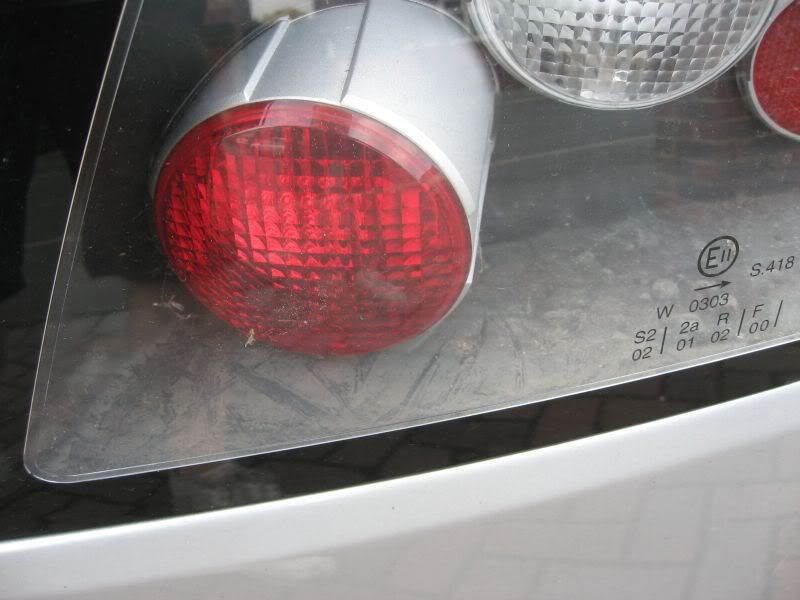 Wheel arch mudguard (?) thingies AWOL: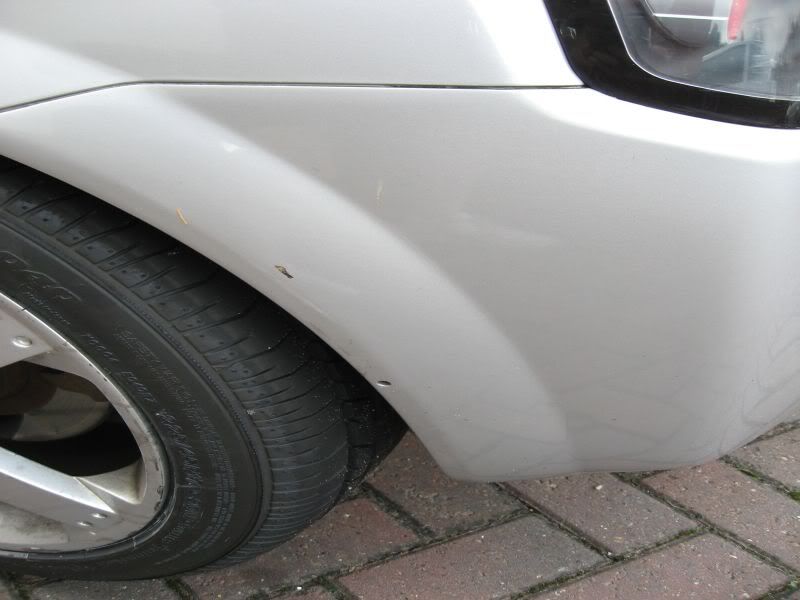 More crap in the front light, white thing is a sticker of some sort (?!) Also a nice big stonechip bottom left: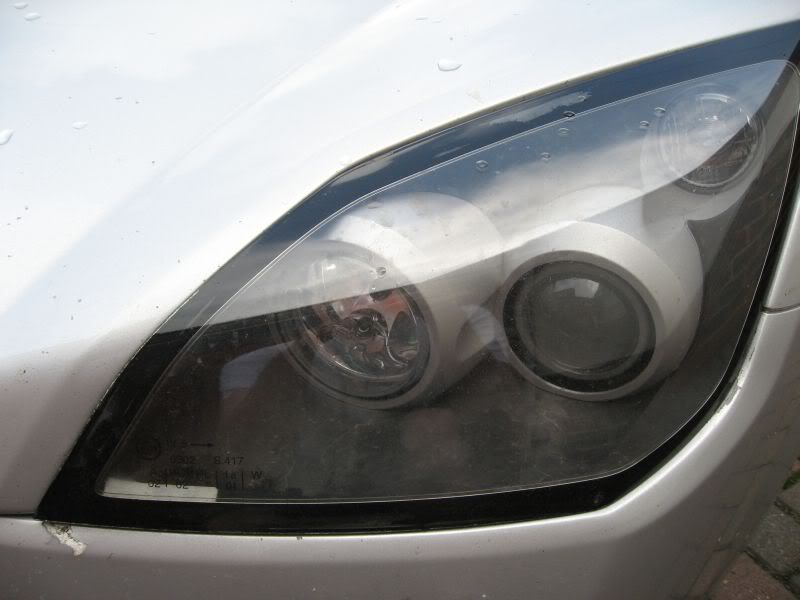 More expired arachnids:
Someone has stood on the sill at some point, cracking it (slow hand clap...)
Seat has seen better days: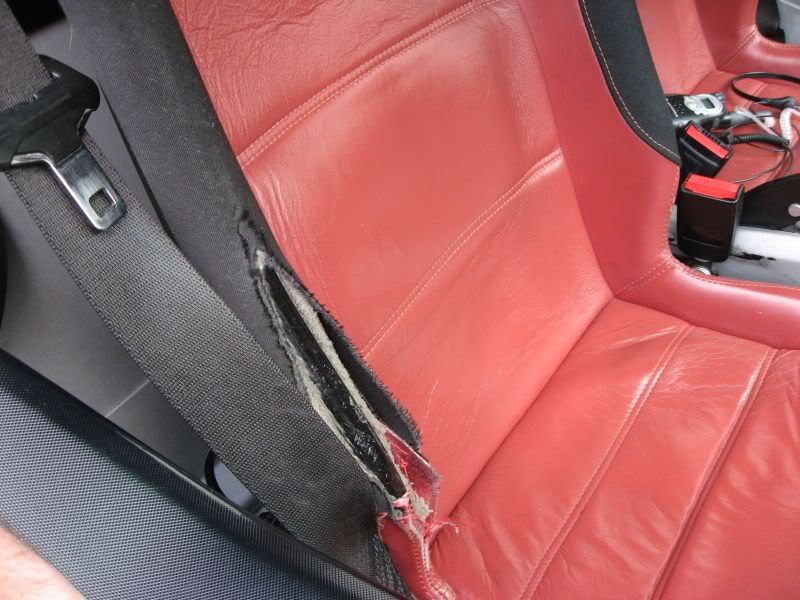 This is the nearside engine mount, from the date of manufacture on the old one it seems this is the first time they've been done. Offside one also changed and was the cause of a dark cloud of profanities affecting the North Kent area a couple of weeks ago: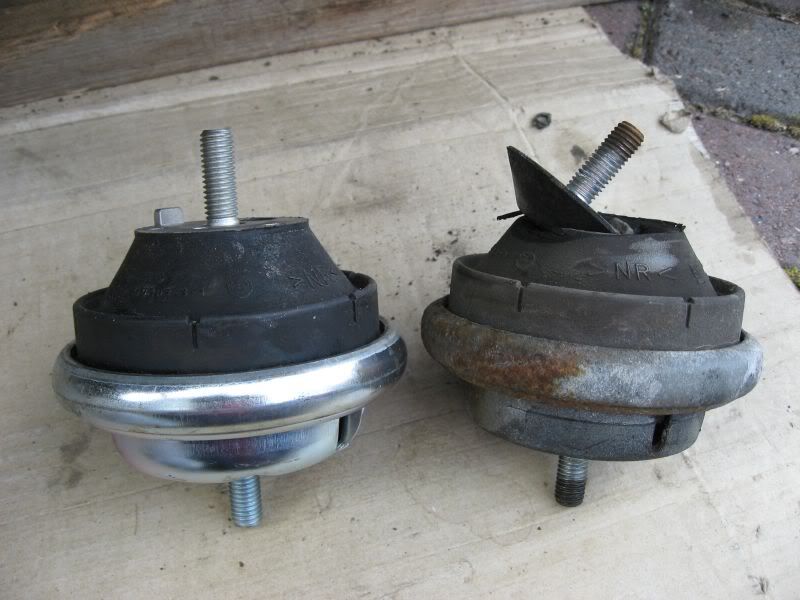 Also had some new rear Bridgestones fitted by Event Tyres after it failed the MOT (no pics of that).
Fitted some HID lights (4300k) to the dip yesterday, this was supposed to be an easy job but wasn't because the base of the HID lamps I got are much thicker than those on the standard H1 lamps. Had to bend the srung metal clip about to get it to hold them in the housing, grr. Lights are a lot better but not perfect. I will live with it for the time being.
Last night the headlight switch went bad so had to drive home on sidelights, went out to swap the fog light switch over to find a previous owner had beaten me to it - bastard. Have rigged up a bodge until I can locate a couple of new ones.
Anyway, things left to do:
- Get seat repaired
- Sort out the interior center plastic cover thing, it looks like arse so might get it trimmed at the same time as the seat
- Radiator fan has half fallen off the underside of the rad, so need to fix that (clam off)
- Will fit a fan switch and ABS defeat switch at the same time
- Battery clamp thing is stuck so need to persuade that off
- De-V the grille and paint it black
- Have been advised to change the rad, but will probably wing it for the time being as it seems OK and I'm tight
- Rear shock is leaking, might get these rebuilt to save money, I'm also a fan of the standard ride height having owned a Tein equipped MX-5 before. Exige suspension is the other option
- Front hood release bracket has broken, not sure it can be repaired and its riveted on so might leave it. A toggle has been fitted for the time being
- Cam chain, no sign of it having ever been done
- Drive the wheels of it down the lanes and at track days
Nice to do list:
17/16in wheels
Supercharger/exhaust/intake (£££)
Respray the front clam shell
I'll try and keep this updated as things get checked off the list...
Edited by 14500rpm, 20 September 2009 - 01:32 PM.