Tools:

10mm spanner or socket
Pozi-drive stubby screwdriver
Some masking or insulating tape
How do I know if I need to change it?

With the ignition off, press the secret button and listen out for the click of a relay somewhere round the front of the car. If you can't hear a click, either its too noisy around you or the back up battery is flat. As it is unlikely anyone will of bothered to have changed it before, and as most cars are at least 6+ years old...
Where is it?

Open the boot, and look above the nearside wheelarch and you should see a black plastic box. Underneath that is a battery...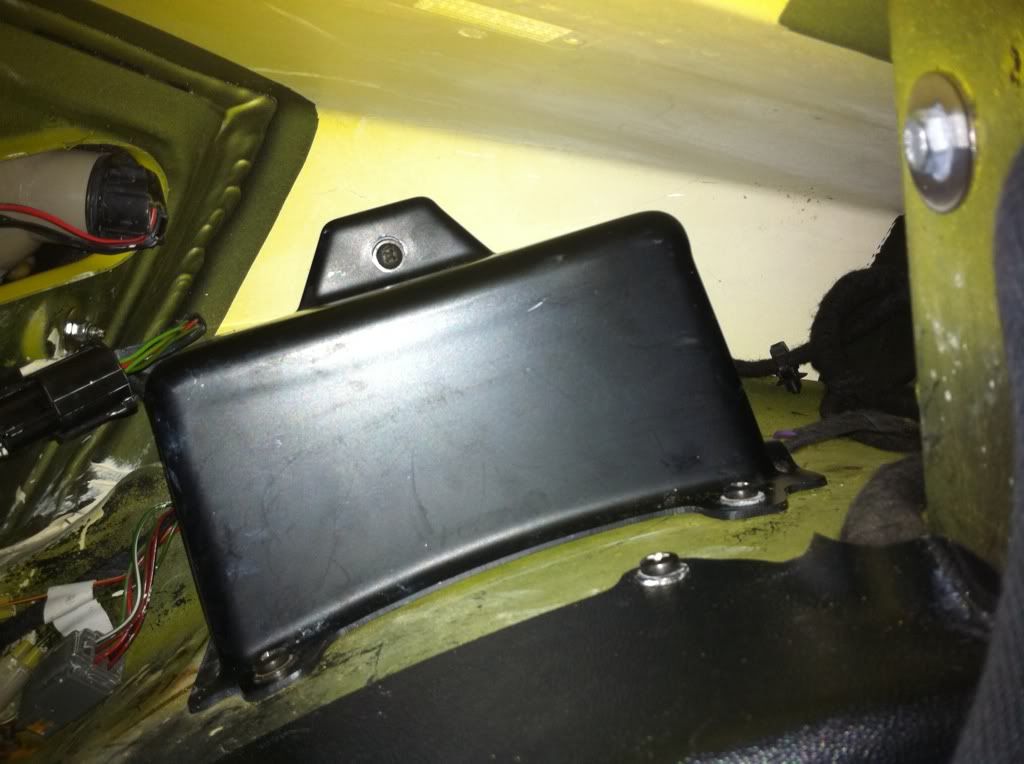 How do I change the battery

Undo the three pozi-drive screws retaining the plastic cover - one on top of the box facing you as you look, and two that go into the wheel arch. Be careful to catch the screws and washers before they roll beneath the boot carpet. Remove the cover to show the battery and mounting...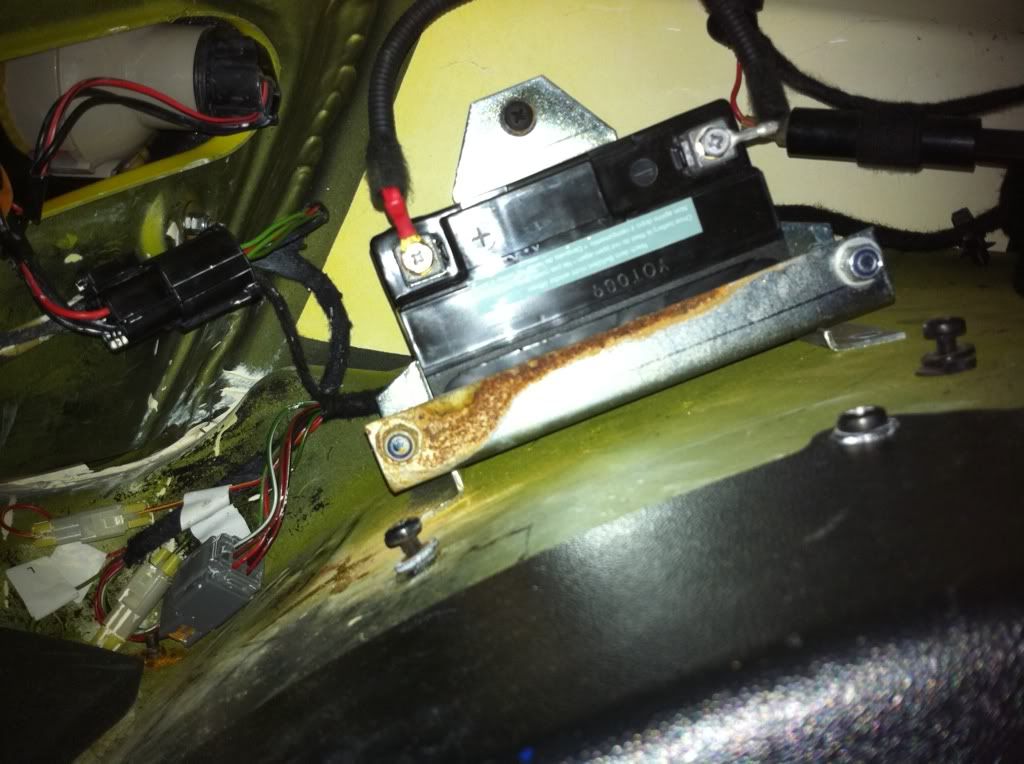 Undo the terminal connections, one at a time, and temporarily cover the loose terminal with the tape to save accidently shorting out anything (with the ignition off, these wires should be dead) and note one has a red band on it denoting + . Using the 10mm spanner/socket, undo the two nuts that retain the battery clamp...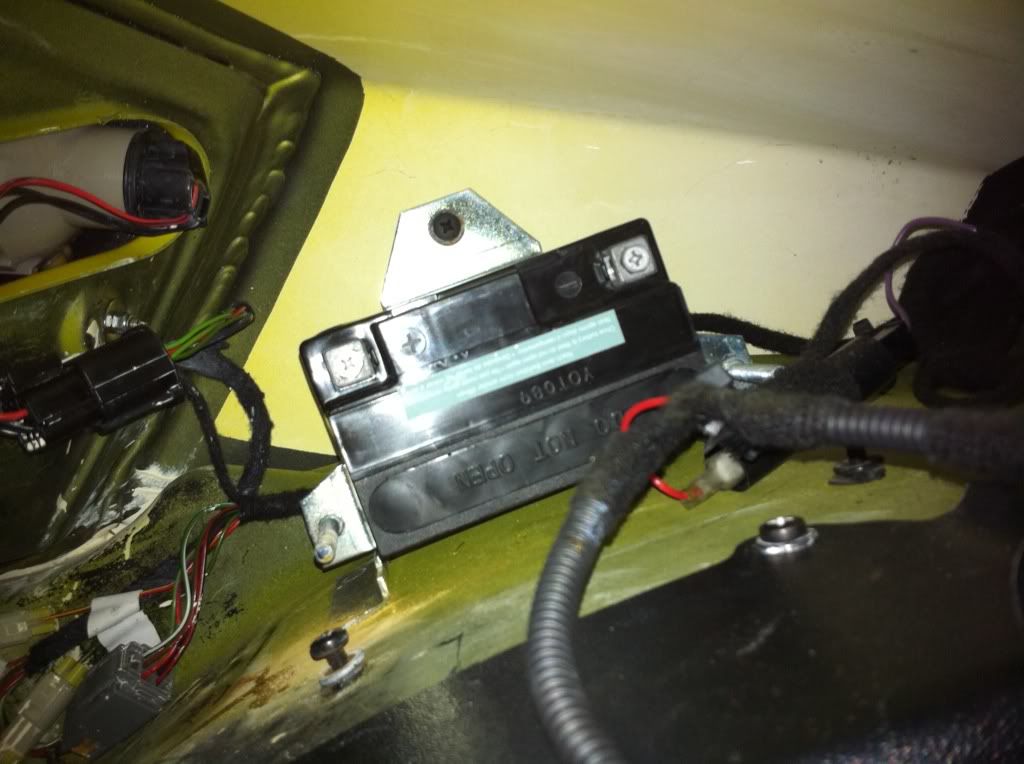 Withdraw the battery.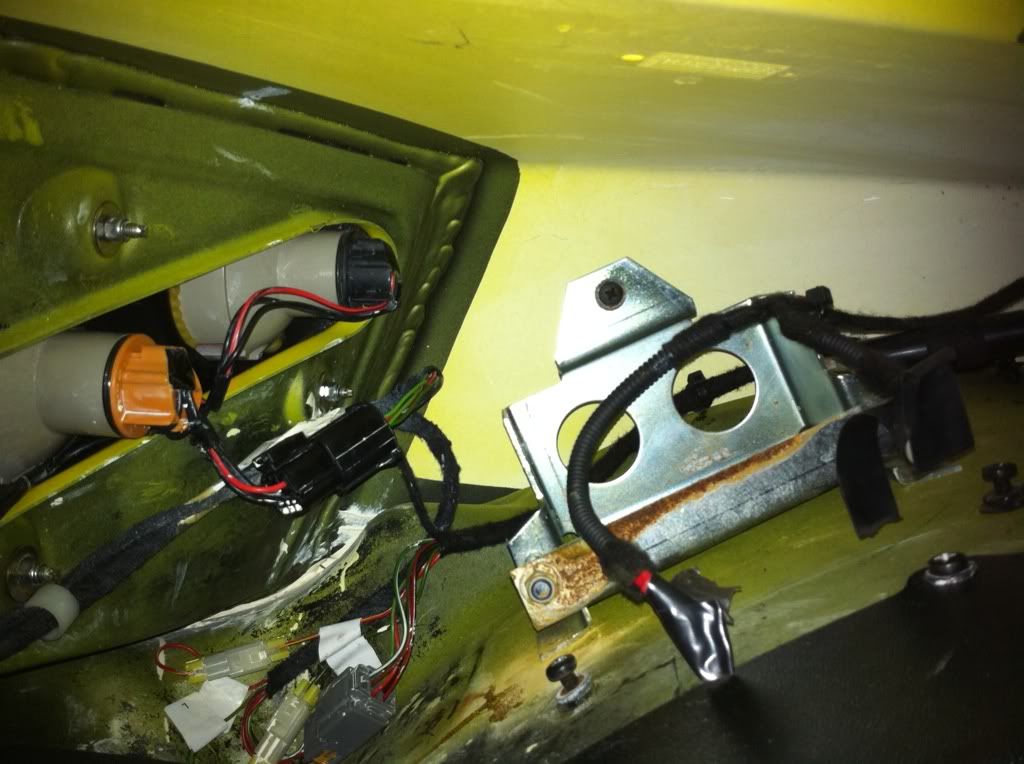 I was pretty surprised at the size of the battery, a 12V 30A/hr gel battery. It is a bike battery, and can be obtained from Halfords or ebay at prices from around £15. Follow the instructions that come with the new one for refilling with the battery acid. This is the spec of the battery...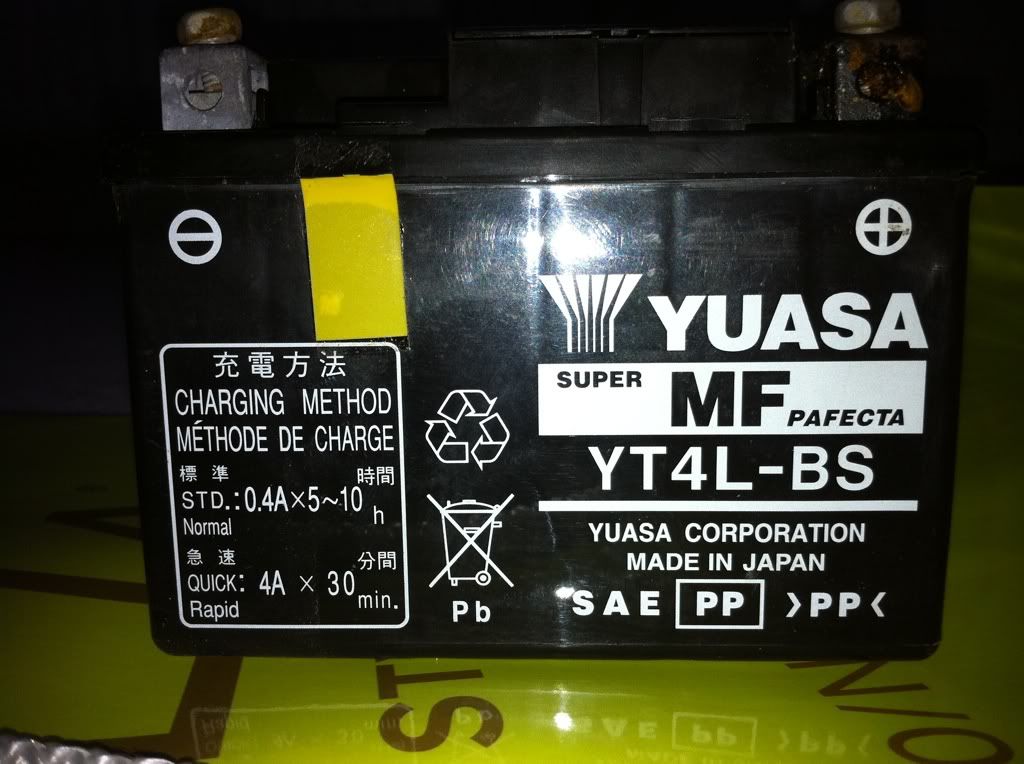 Refitting is a simple reversal of removal, taking care to refit the correct terminals to the correct wires.