I was able to get a new (secondhand) exhaust maifold from a member on here.
The following details what I did to modify and get rid of the hateful EGR take off on No.4 cylinder.
I am aware that equal length manifolds and various configurations (4-2-1, 4-1) are both available and an improvement on this boat anchor, but I like to make the best of things. And I have a ton of time on my hands.
The first operation is to remove the manifold to downpipe studs. Penetraing oil overnight and the 'double nut' method was used to get them out.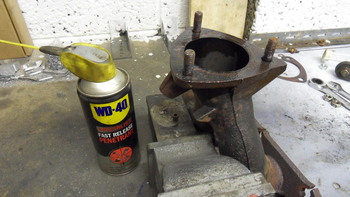 Next was the obligatory weighing: 4.649kg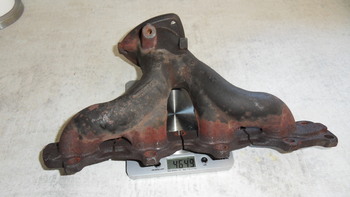 Casting flash is dead weight, as is the comically thick boss for attaching the heat shield lower bolt to.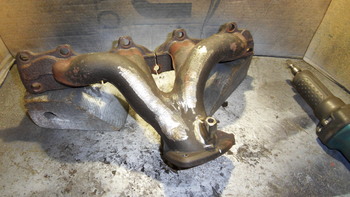 More flash removal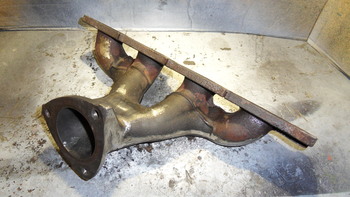 Immediatley we have lost dead weight: 4.498kg now - 0.15kg of nothing removed.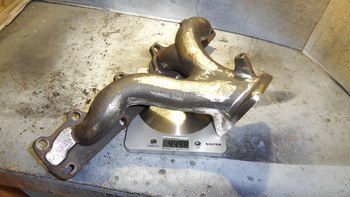 Some pre modification shots showing surface roughness: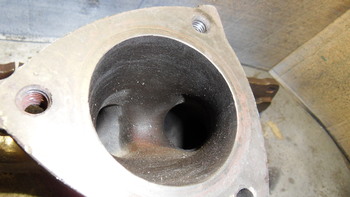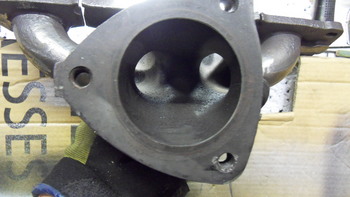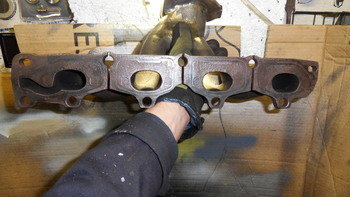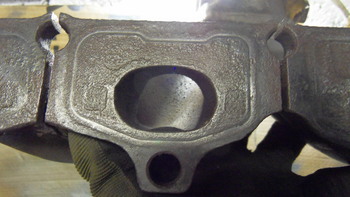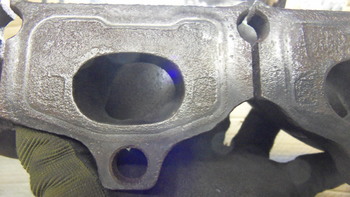 With the outside shaved it is time to turn attention to the important bits.
Some calipers can help you transfer the dimensions of the port to a drawing or a table to make sure you match all the ports to the same dimensions. Clearly this will be limited with a cast manifold due to the 3D shape the ports take, as opposed to nice tubular manifolds, but you can do the first inch or so with care.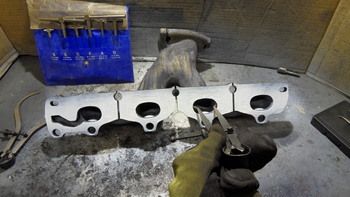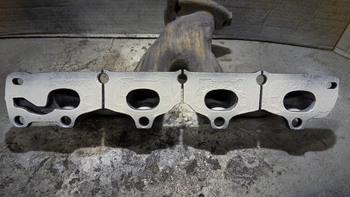 There are two schools of thought (and both have merit) on exhaust ports - 1. you match the manifold port to the head's port and lose no energy in the transition OR 2. you leave a step, whereby the exhaust port is slightly smaller than the manfold port and lose energy in the spreading jet flow that ocurrs, but have some defence agaist unwanted high pressure waves reflecting back up the manifold (anti-reversion lip is a name used for this).
I recommend using bore guages for this rather than calipers, but you can use calipers.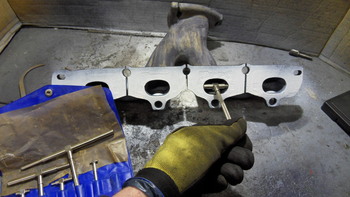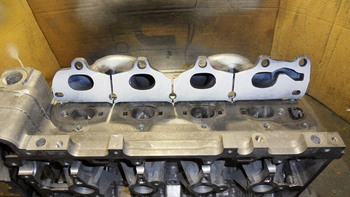 You can see the exhaust port is smaller than the manifold port, and for no reason other than trial-and-error i'm choosing theory 2 here; Anti reversion. The reasoning here is simple - you can grind a bit out, but you can't grind a bit back in.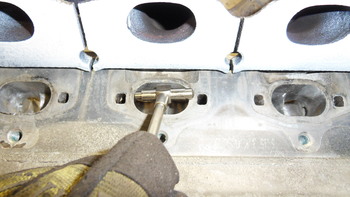 With the manifold ready it's time to fit a plate into the EGR channel and tack it up.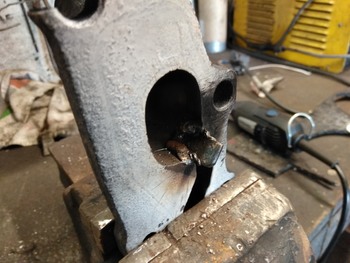 Adjust to length (leave a lip, dont dig intothe manifold surface)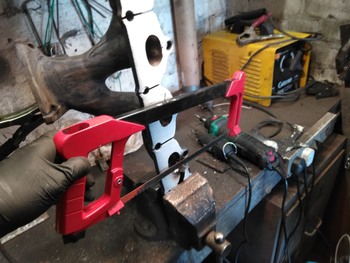 Lay weld on the back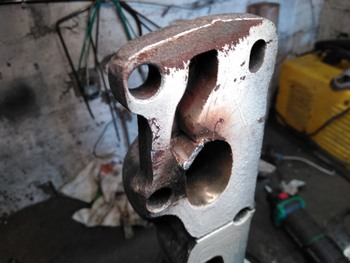 Add metal to the port: