I just sat down for tea, bangers, chips, peas, eggs and 5 mini fish cakes, all bought from a well known supermarket where every little helps.
After eating everything but one last mini fish cake i found this.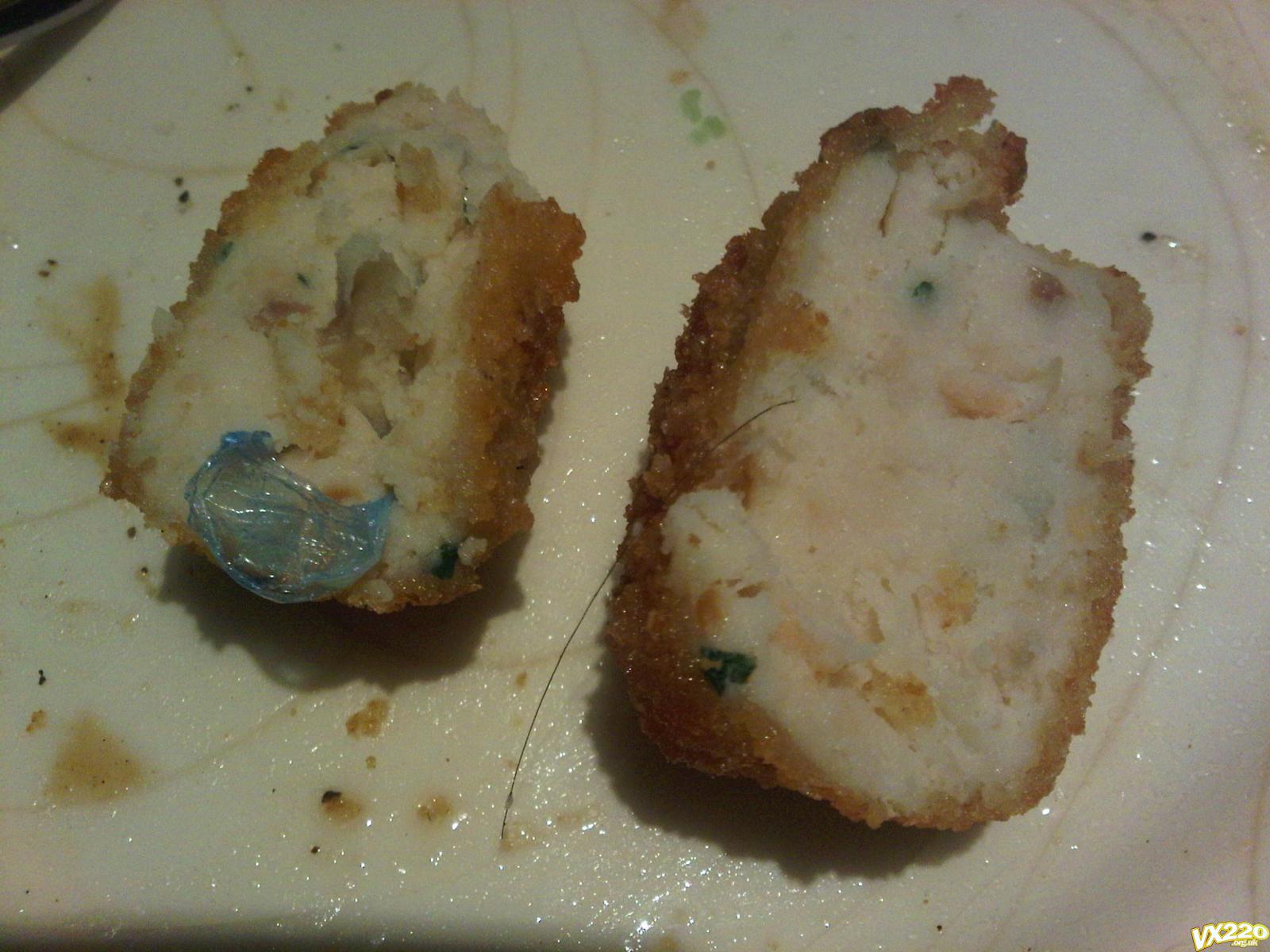 Looks like someone lost their hair net and some hair! tasted ok

guess i better bag it up?
What would you guys do with it?