I'm absolutley loving the coupe conversions knocking around at the moment, so I thought, why not, I'll try my own.
By no means finished, but the bulk of it is done I think, just tidying it up and fitting a few bits of mesh etc..
The basic idea is very similar to the Badster VX rear end, and the white coupe VX, the engine cover is / will be held on with aerocatches and the bootlid is using the existing fitting.
The rear cover was a S1 roof and a original roll bar cover, and the roof is a S2 roof with a S1 scoop bonded on,  fixed to a JB inner skin.
I was going to try and form some leuvres as such on the rear section, but a freind suggested using the existing bootlid sections and cut them to shape, so, it was a ball ache but its worked. Again, all needs tidying up but thats comparatively easy!
May, not sure yet, try and angle the cover and roof as per VX, but i'll see how it looks once its all finished.
Plan is to cut along the top of the roll bar cover so that the hardtop / softtop fixings can be retained and the engine cover removed.
Rear clam was a second hand Ebay bargain with very little damage tbh, so had no hard feelings about butchering it up
Anyway, onto photos...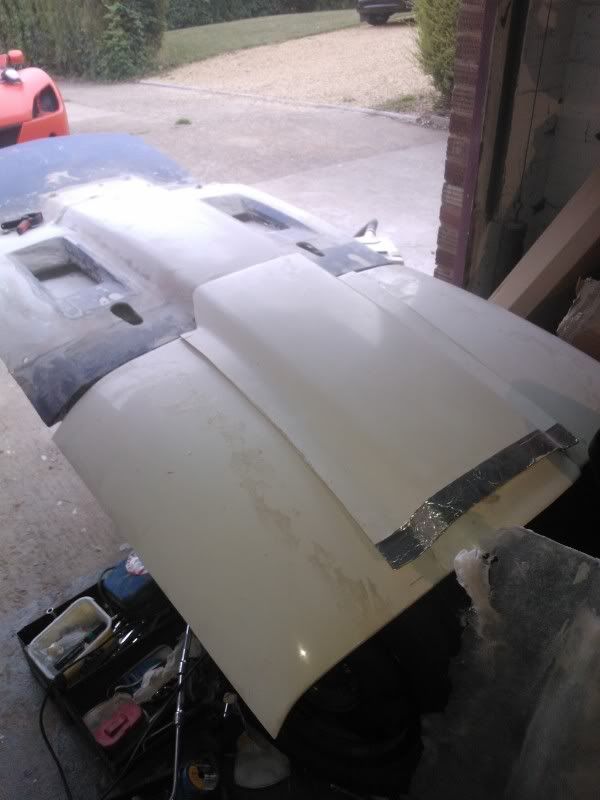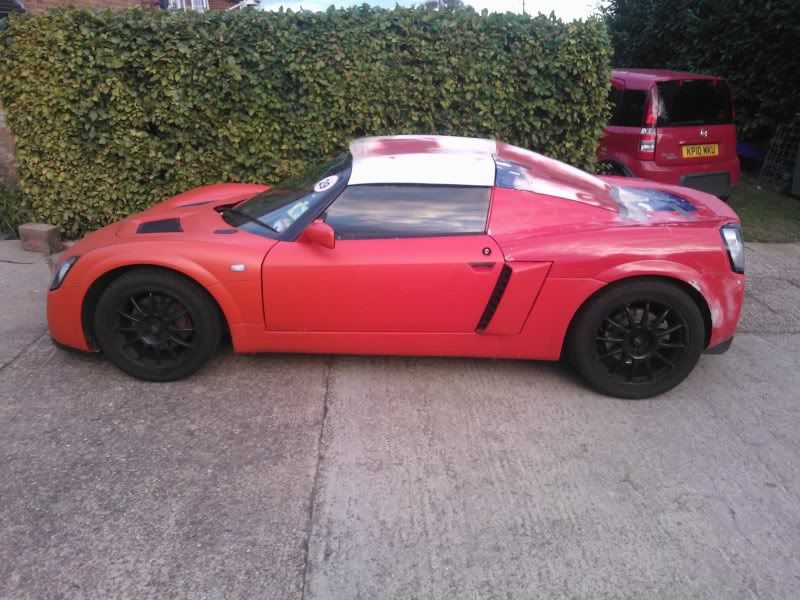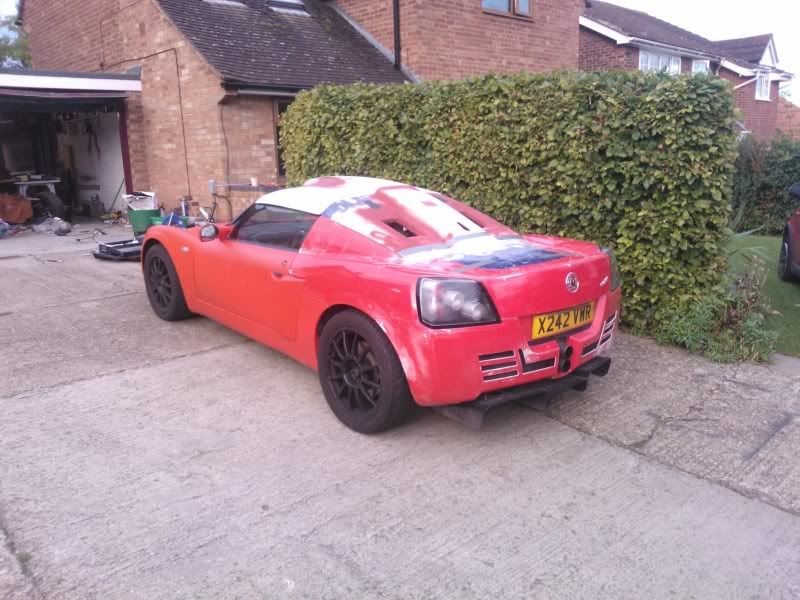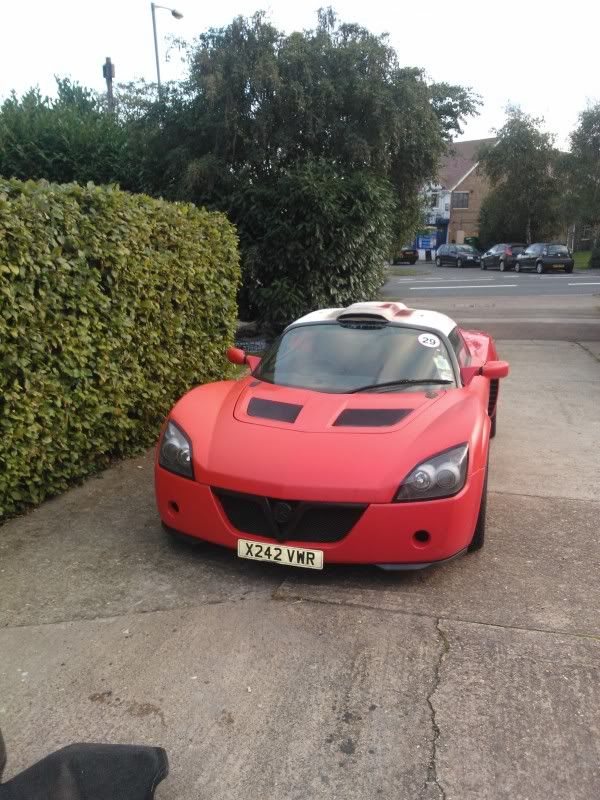 I'll probably put a turbo spoiler on it tommorow, as it looks a bit like a pickup truck at the moment in my mind, but long term thinking either big gay wing, or Exige 2012 spoiler...

Thoughts...