I got a spare z22se sump a while ago. It was from an Astra, and had the oil sensor and sensor plug rather than the non-sensor version that appears to be in VX220s.
As I like to trim excess weight from things I decided to remove the unused bosses and other artifacts from the sump.
At first I thought this closure plate on the bottom of the sump may have magnetic properties to catch swarf, but having looked at some SAAB sumps and what was around it I decided it is more likley to act as some kind of stabiliser for the dipstick. It certainly provides no reservoir in the case of oil slosh.
This is it removed, and it is not magnetic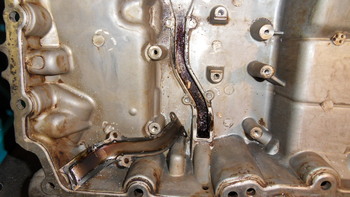 The next 4 images show where some internal bosses and casting roughness were removed: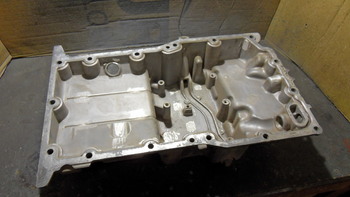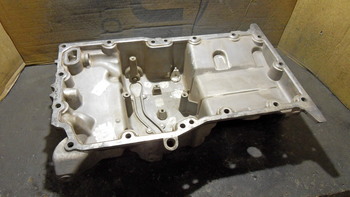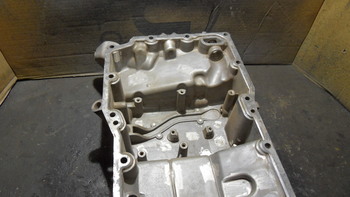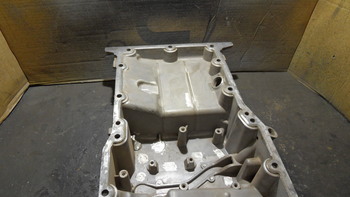 A lightly sandblasted sump outer shot: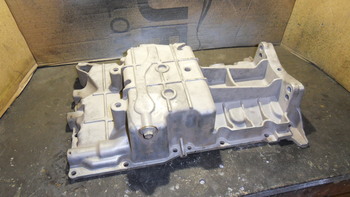 And the other side showing the big circular hole where the oil sensor connection bung goes. See further down for the VX220 non-sensor sump.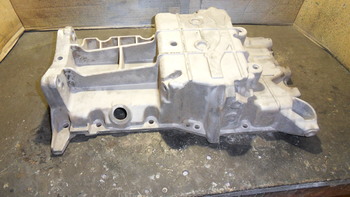 This shows holes created in the skirt and webbing. There is more meat to be removed from here, but this is a first-pass part, so simple holes are fine for now. The bottom end of the engine seems rigid enough that it's not even close to needing the bracing this could offer.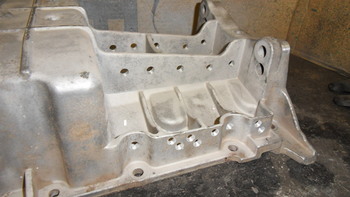 This shows some of the unecessary points being marked for removal: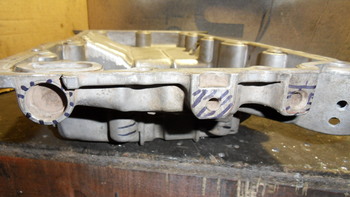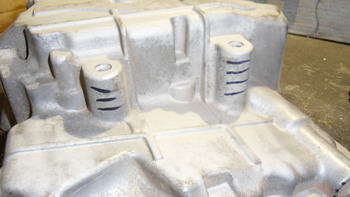 Some hacksaw tuning. If you are following this and thinking 'This is for me!' be aware that you are removing the lower aircon pump boss if you do this, and there is no going back. It worked fine for me because a. I don't have aircon and b. I used the free space to fit my alternator lower in the chassis (
http://www.vx220.org...tor-on-a-z22se/
)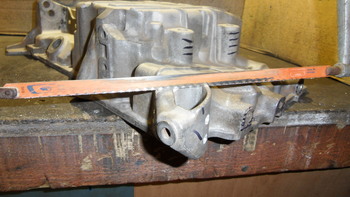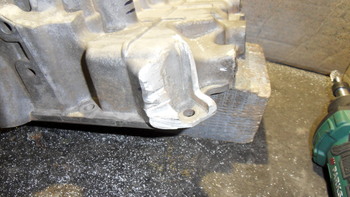 A few more general shots: