Hi
Here is my first project thread.
Now after that the son is just over 2 years and I'm done after 3 years with the interior renovation of the house
it starts to be time for my my car again.
I bought the car in spring 2011 and imported it to Sweden, but because I didn´t have so much time then (house renovation)
I almost didn´t drive it in summer 2011.
Last summer, the car has gone a few thousend miles. The car was completely original when I bought it.
The car
Before I took the car into the garage I had to repaint the garage to get some more light.
Old engine sold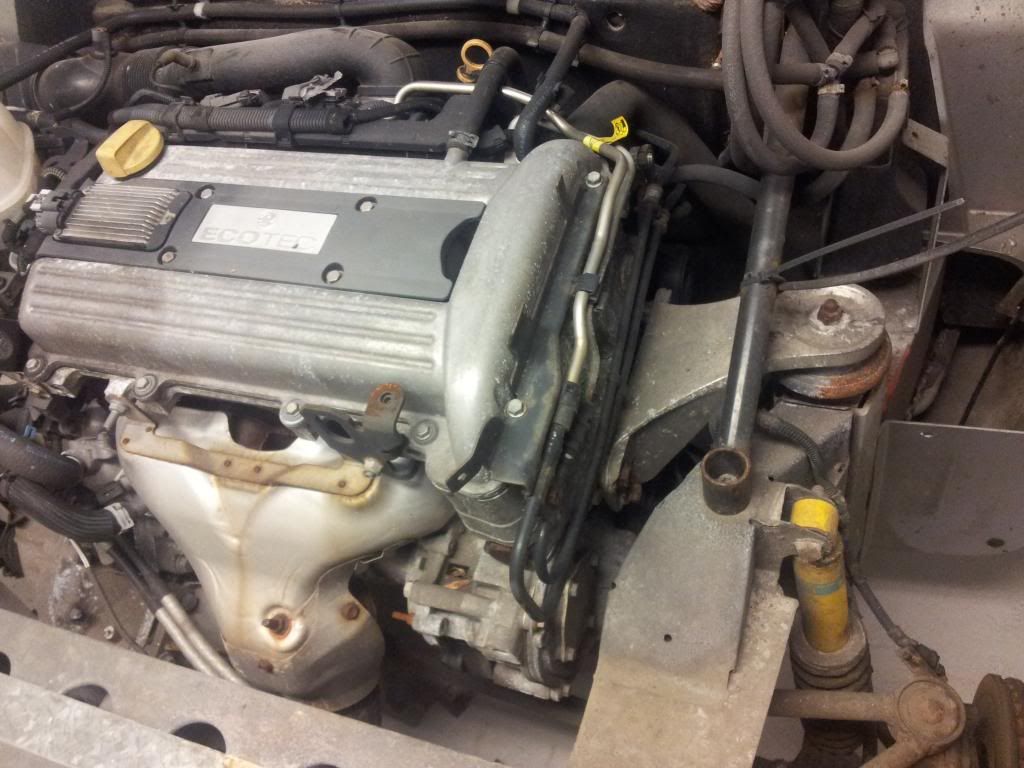 147hk eco tech engine, among the most boring engine I´ve ever driven
Now it looks like this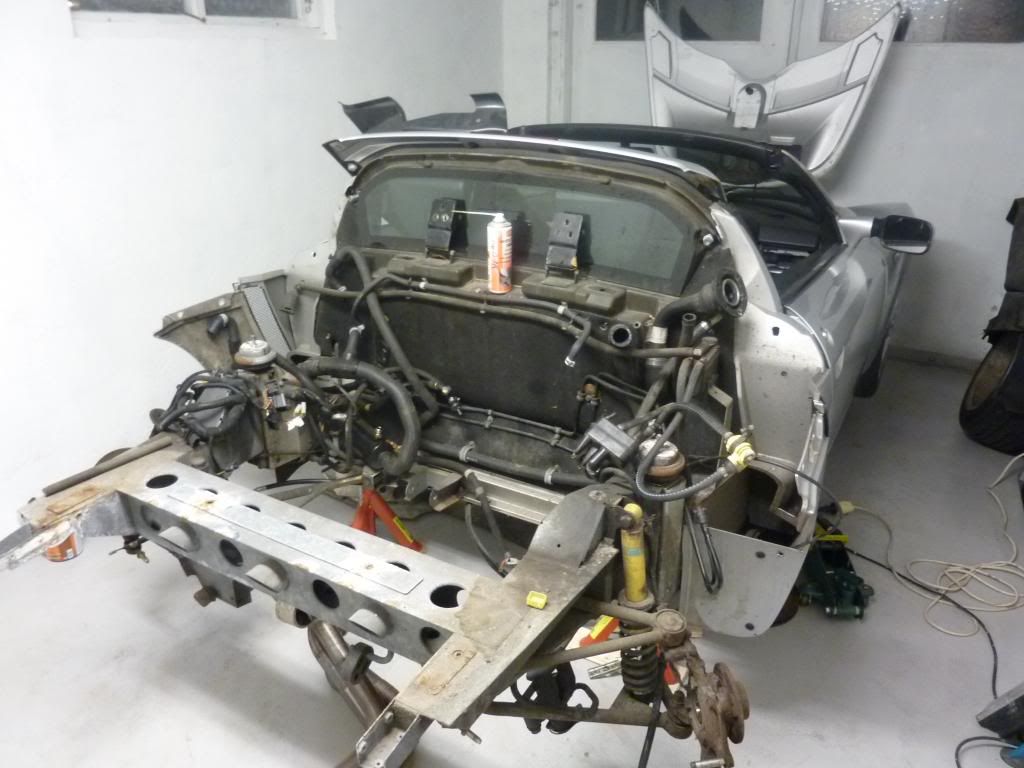 Because this is going into the car.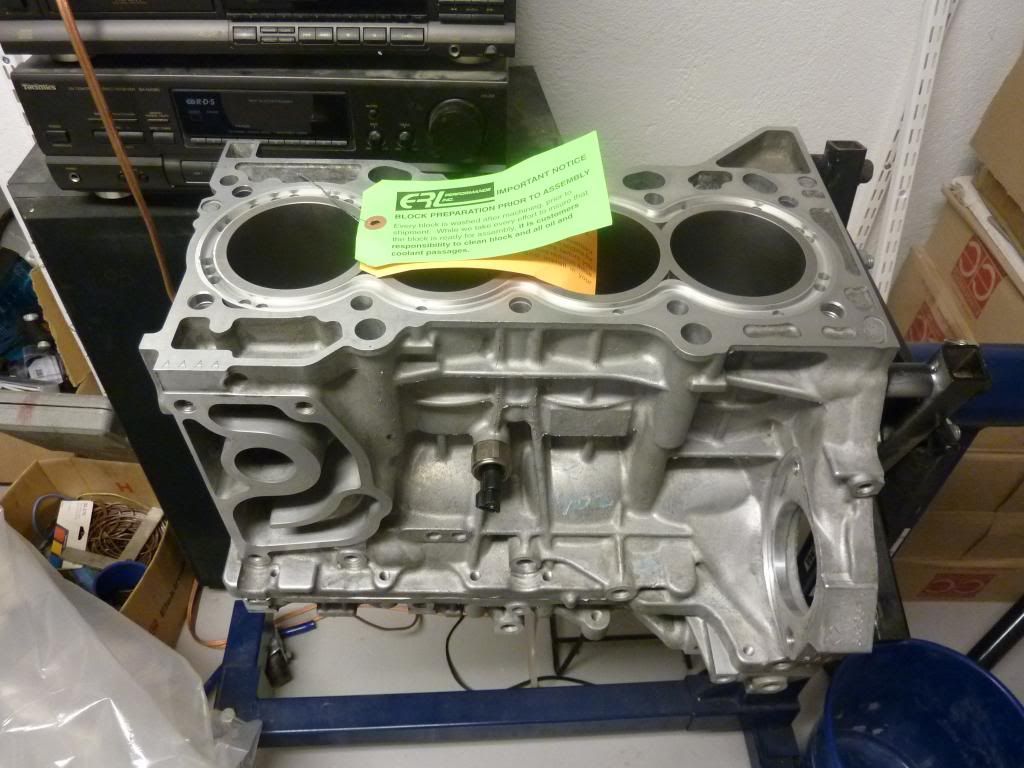 To avoid the engine to be constipated so I thought I get help from this.
Unfortunately, it needs to be shorter, it would stick out behind the body if it is not cut short. Anyone have any idea? My idea is to put a 90deg 2.5 " bend between the collector and megaphonen. Or should also the bend be a cone?
New steering wheel, 10mm bigger the OEM.
New mirrors
Track wheels, not very nice looking, but The will get some new paint and be widend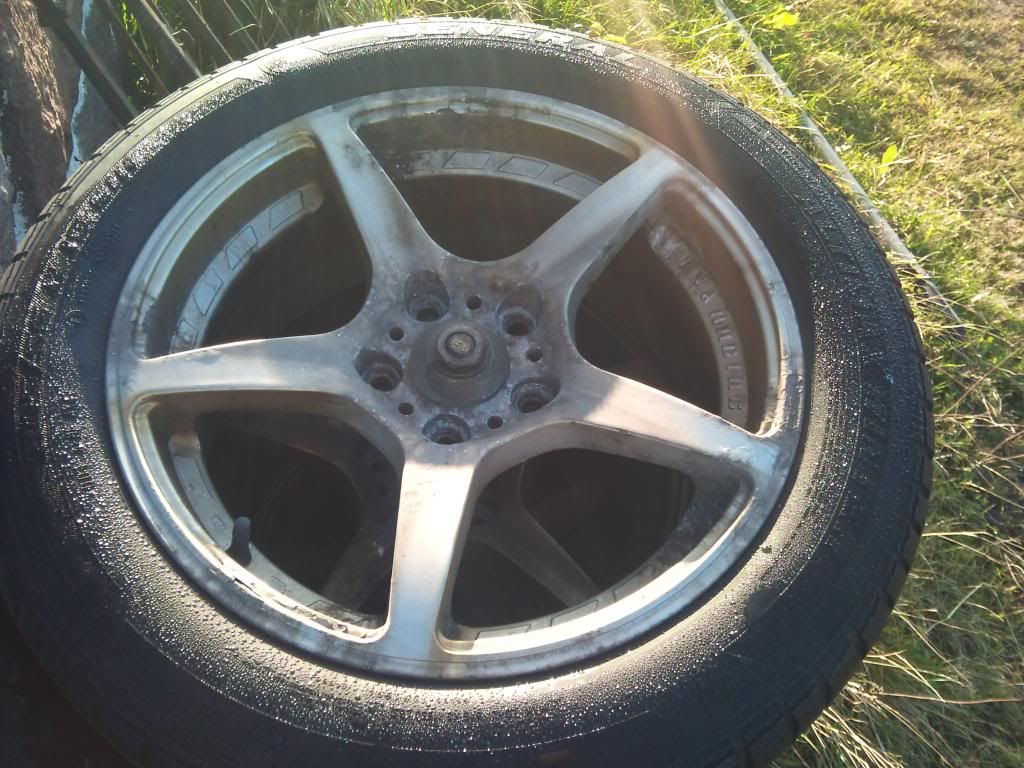 Street wheels will also be painted black.
Since my garage is so small, I have to take the help of my hobby room, unfortunately it is just as small.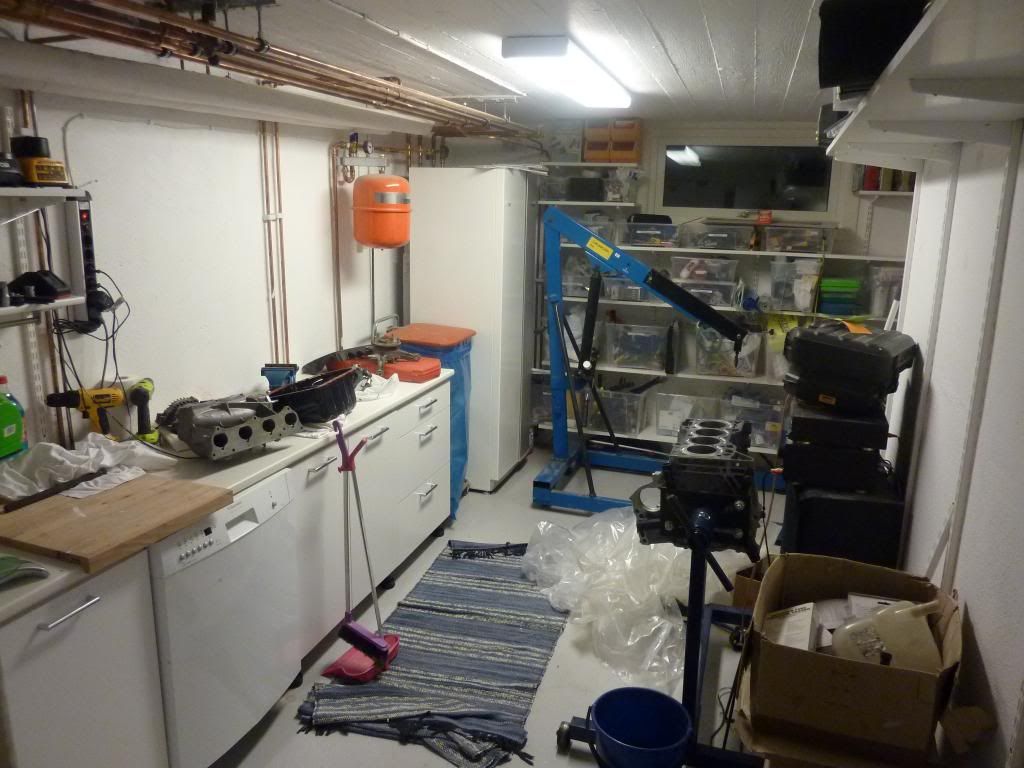 A planned expansion of the garage will ¨come first in 2014
The engine is a K24a4 with ERL sleeves.
Sleeves adjusted for Wiseco pistons that I bought that I think will give CR 10.5.
New rods, new oil pump, EP3 cams.
EP3 intake at first and K24a2 head.
I also bought a RSX wiring harness so I can drive broadband lambda directly.
The plans for this car is to get a nice track car, to drive rear wheel drive.
Obviously, it should be able to drive on the street so I can go and buy ice cream in summer time.
Further plans for the summer, removal of the suspension, remove rust and add some painted,
replacing the bushes as well as new shock absorbers.
Conversion from right-to left-hand drive.
Saab 9-5 aero brake discs at the front with new brake pads.
And some other stuff.
Regards, Per